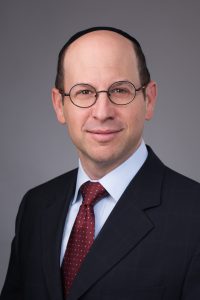 WHO WE ARE
Gil Neuman, Principal
Since entering the commercial real estate industry in 2006 Gil Neuman has earned a reputation for closing complex investment sales for owners across the spectrum, from private families and developers to lenders, special servicers and the largest publicly traded institutions.  He is known for integrity, resourcefulness, market knowledge and extensive relationships in the business.
Neuman began sales brokerage at the largest commercial leasing firm in the Mid-Atlantic, followed by Managing Director at a Washington D.C.-based investment sales firm. After hundreds of millions of dollars in retail and commercial sales throughout the Eastern Seaboard, Neuman launched specialty firm Neuman Commercial Group at the behest of clients.
Real Estate Alert has twice ranked Neuman a "Top Retail Broker" on their top nationwide investment sales broker list, while American City Business Journals has twice named Neuman a commercial real estate "Heavy Hitter." Neuman has spoken on multiple Washington D.C. and Baltimore "State of the Market" real estate panels, is quoted regularly in the media and is a long-standing member of the International Council of Shopping Centers (ICSC). He holds a Master degree in Real Estate from Johns Hopkins University, a Master in Talmudic Law from Ner Israel Rabbinical College and a Bachelor in Film Production from the University of California, Los Angeles where in a previous life he wrote and produced for the Hollywood film industry.
WHAT WE DO
Neuman Commercial Group is a real estate investment sales brokerage that specializes in selling middle-market anchored, unanchored and urban retail and other commercial assets.
Neuman Commercial Group executes a personalized campaign for the most effective sale, whether through a broad institutional on-market process or a targeted off-market transaction.  We pride ourselves on our extensive proprietary database of thousands of active qualified investors, which allows us to expose each on-market property to the widest audience possible. When off-market, our deep market knowledge and our extensive personal investor relationships enable us to easily target the right buyers at the right pricing.
Our persistence and determination to see results has led us to successfully close many core and non-core property sales. Our focus to detail often leaves investors shocked to discover they have little to add to our original underwriting efforts. Most importantly, we treat both buyers and sellers with mature respect, utilizing diplomacy to bring disparate parties to the closing table on high stakes, multi-faceted deals.
Neuman Commercial Group
Neuman Commercial Group formed in 2017 as a highly focused firm specializing in mid-Atlantic retail investment sales. Before its first full year Costar ranked Neuman Commercial a "Top Sales Firm Power Broker," and then again in 2020. Neuman and his team provide sellers and buyers with an optimum customized experience, whether on or off market, to uniquely facilitate successful closings.